Behind the pet accessory brand leading the way with eco leather
Today we're sharing with you a brand new 'Meet the Maker', a feature that is so important to us at SGB. The products that we stock have some brilliant crafting hands behind them, so we feel it's only right that we share with you a little behind the scenes from time to time. This week we speak to Cheryl, the designer and craftswoman behind Seldom Found - a sustainability minded company built on a passion for quality and underpinned by beautiful design.
SGB: What first inspired you to start Seldom Found?
Cheryl: I have always had a passion for craft and the achievement of 'making my own'. I originally come from a fine art background and went on to spend my career in the fashion industry working in styling, art direction and textile print design. I felt the industry lacked in so many ways, the intimacy of the finer details in making from start to finish and felt the outcome to be more of a throwaway seasonal society. I was more interested in the slow design approach and buy better buy less ethos and decided to look into building a micro brand with this is mind, creating useful items with artisan techniques, truly made in the UK with premium materials. I have had dogs most of my life and decided to create a range first for our our four-legged friends and then on to a small range of homeware.
SGB: What did it take to move from inspiration to fully rounded brand?
Cheryl: I started the brand just before the first COVID 19 lockdown with a piece of leather a few tools and plenty of hours on my side and built myself up from there. I have had a great response and believe people really do appreciate a product well made to last. I spend alot of time designing to create the perfect fit product so i am always developing and look to enhance on what i have on offer so far, so a work in progress on my range but i will always keep it a small, micro company not to lose it's authenticity.
SGB:Did you face any challenges when building your brand?
Cheryl: I am more interested in the designer/maker role and get a bit lost in the process so I am not so good on self promotion, this is something I am still looking to work on! I have been lucky that people have found me with good responses but this is definitely a challenge for me to balance out...I guess this is a pretty common problem with designers.
SGB: Where did your love for craftsmanship begin?
Cheryl: I have always loved making and trying new crafts and until starting Seldom Found it has always been a sideline hobby and in the back of my mind to start something up. If I cannot find what I want I will generally have a go and make it, i think I have always been like that since I can remember and find the whole process pretty theraputic.
SGB: Leat's talk materials. We know you use Eco Leather, what is eco leather?
Cheryl: I only use leathers that have been vegetable tanned. Only natural products are used in the tanning process using zero harmful Chrome toxins of other leathers. The leather I use is from the world famous Conceria Walpier tannery in Tuscany, a recognised tannery of the Genuine Italian Vegetable Tanned Leather Consortium and I source this from UK suppliers.
SGB: What are the benefits of using eco leather?
Cheryl: Vegetable tanned leather is a natural and ecologic product, it uses 50% less water in the production compared to other leathers making a far less impact on wastage on the industry. Vegetable leather lasts longer, takes longer to produce and is a slow mindful process and requires a level of craftsmanship that is rarely seen in today's world of fast-paced manufacturing by machine. It is better quality than other leather, better for nature and ages beautifully.
SGB: This leads us on nicely to sustainability, what does your approach to sustainability look like?
Cheryl: My approach to sustainability underpins my approach for the brand..... I only use vegetable-tanned leathers that are a by-product of consumption, I source everything from UK suppliers and use no plastics in any of my products or packaging. I use no electric machinery for my products as most of my products are handstitched and any machine work is using a handcrank sewing machine only.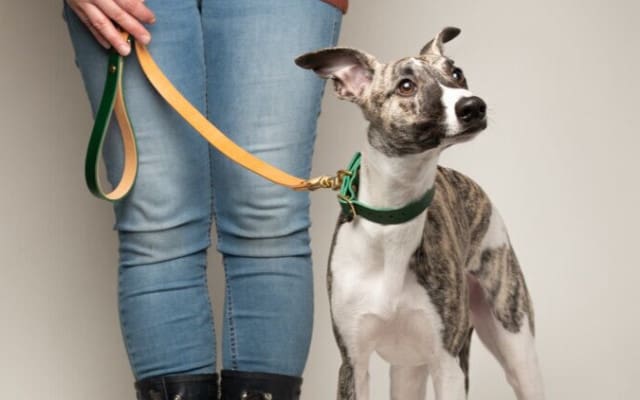 SGB: Where does the name Seldom Found come from and how does it capture your brand?
Cheryl: Seldom Found depicts what the brand really stands for.... rarely found! When I initially tried to look into companies that truly made products from start to finish in-house in the UK I found it challenging. My products are made by one person from first cut of leather to last stitch and nothing is outsourced.
SGB: All of your products are handcrafted from beginning to end, how do you think this impacts the pieces?
Cheryl: By making everything from start to finish i am able to have complete control of the process with consideration of the person recieving the product at the other end making it a much more personable approach to the products.
SGB: What does it mean to you when someone buys from your brand?
Cheryl: It means a huge amount to me , it means not only they like the product they see but they also appreciate the craftmenship and supporting a UK made brand which i think is so important.
SGB: Let's talk about the design process, what does your journey look like?
Cheryl: The design process is much about looking at a useful item to make, it's more about the quality of a product, the materials, how it's made, how it can be made better and how it fits into a modern home. The main objective is for the product to last the seasons...it's slow design, I want it to look good now and in years to come, it's not about fashion it's about style.
SGB: Can you talk us through your making/manufacturing process?
Cheryl: I start off with a beautiful piece of leather, this is always cut by hand, hand punched, saddle-stitched, burnished and branded..... a few cups of tea....a few hours or more later it's ready !
SGB: Which is your favourite tool in your arsenal and why?
Cheryl: I am not sure what I would say the favourite tool is but the most useful is the simple needle as I spend so many hours handsewing and of course the stitching pony to accompany this.
SGB: Which part of the design/making process is your favourite?
Cheryl: My favpourite part of the process has to be the start, looking at a large piece of leather and knowing it's gonna to be radically changed in a matter of hours to be a finished product ready to send at the end.
SGB: Is there anything exciting in the pipeline for Seldom Found?
Cheryl: Yes...i am in the process on working on homeware, a couple of collaborations and am looking to bring in 100% wool to the range to work alongside the leather throughout the collection.