Which Cars Are Still Made In Britain?
The demise of the British car industry has been well documented in the press and down the pub. This is in main due to the fact that during the 1970s and 80s car manufacturing took a mighty blow. The amalgamation of Leyland Motors and British Motor Holding wasn't what you would call a match made in heaven and in 1975 it was part nationalised. Some of the marques though still survive today and are still manufactured here, including Mini, Jaguar Land Rover and Leyland Trucks.
At its height Britain was the world's largest exporter of cars globally and although most of the major British cars brands are owned by foreign companies, such as Jaguar Land Rover being owned by Tata and Mini by BMW Britain the British car industry manufactured 1.3 million cars per year in 2019. This though puts the UK in 16th place in the world when it comes to car production.
But forget about the Nissan Quashi built in Sunderland, or Astra in Ellsmere Port even the Mini at Cowley. We want to take a look at cars that are manufactured in the UK that are more pertinent to Sir Gordon Bennett. The cars and vehicles that have more bespoke feel to them, that have people at the heart of the car manufacturing process.
So which cars are still produced in the UK that have this undying love of craftsmanship built into them?
British Car Manufacturers
Let's start with the obvious contenders for British made cars that go above and beyond the robotic production line. And as we move through we will discover UK car manufacturers that you may or may not of heard of but who certainly manufacturer cars in the UK.
The big hitters you could say are Rolls Royce and Bentley. Rolls Royce are owned by BMW who also own Mini, which are incidentally made all over the world and not just in Oxford, from India and Thailand closer to home in Maastrict. But would anyone with enough money buy a Rolls Royce or a Bentley that was manufactured in another country apart from the UK?
We seriously doubt it, it is the craftsmanship and the impeccable style that you pay for. The knowledge that corners haven't been cut but the leather has been cut correct. But this is of course what the brands want you to think, as some Bentleys are actually manufactured in Dresden, Germany not in Crewe. The move is obviously an action to cut costs by VW the marque's owner. Whilst Rolls Royce are at least still manufactured near Chichester in Sussex on the famous Goodwood Estate.
Then there is of course one of the most famous of all British Marques; Aston Martin who still build all of their models by hand in Gayden and St Athan in Wales. Making around 5000 vehicles per year. And James Bond wouldn't been seen in anything else, would he? Driving an Aston Martin will certainly stir the soul and not shake the body.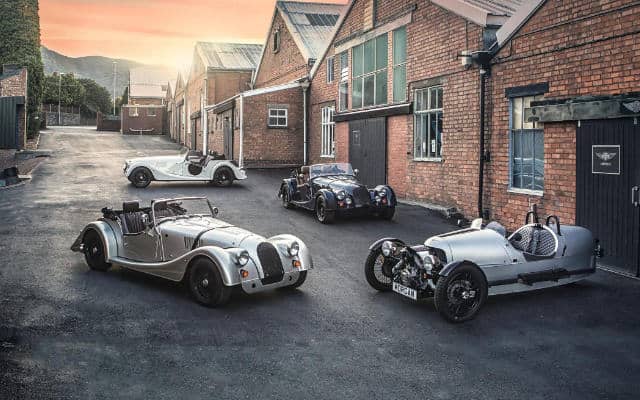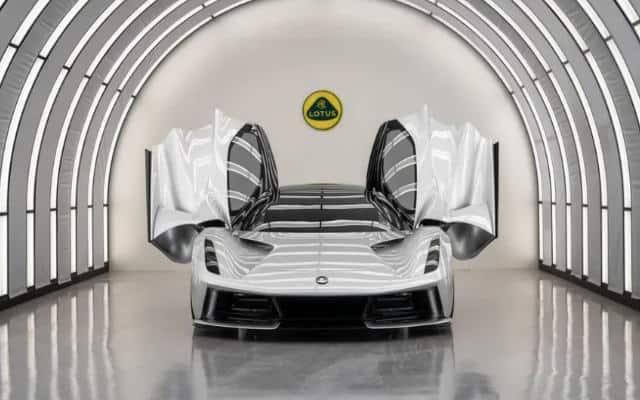 Another famous marque, which uses an English Ash frame to support the body is Morgan, which is based in the Malvern Hills in Worcestershire. And because of their bespoke nature the waiting list has been known to be 10 years for a particular model. With only around 1300 made each year you can see why. They hark back to a golden age of soft top sports cars with open wheel arches and wooden runners.
When it comes to racing pedigree, they don't come much finer than Mclaren. And that was the starting point in the journey of making one of the world's great supercars. The Mclaren. Based in Surrey they made around 4800 cars in 2018. The market for luxury supercars has been supercharged itself during recent times. And have goals to make 6000 cars per year by 2025.
Lotus another famous old F1 name which won the championship 7 times has certainly been out of the spotlight for many years. Although it has been getting a lot of press recently with the announcement of the Lotus Evija, an electric super car of which only 130 will be made and that will weigh in a rather hefty £2.04 million. Their new state of the art facility in Norfolk should bring a famous old name back in the spotlight.
As you can see Britain makes some damn fine cars and one manufacturer that places all of its eggs in pretty much one basket is Noble Cars. Based in Leicester they manufacture some of the world's greatest sports cars. Noble cars believe that other super car manufacturers rely on technology too much to assist the driver, Noble Cars are all about grunt and raw power and damn you if you can't handle that. They keep both their production run and their clientele a secret but I think it is fair to say that as you don't see many on the streets of Britain, that run is fairly limited.
TVR are a company that certainly has had its ups and downs over the years and has been owned by several business men who tried to keep the marque going. And through 2000 it seemed as if the company would disappear for good when its Blackpool factory closed in 2006. The Welsh Government now own a 3% stake in TVR and planning permission for an Ebbw Vale factory is under way with the hope of building the new Griffith supercar in Wales. A new flashy website certainly seems as if they mean business.
There are also an abundance of small sports car manufacturers such as Arash, Zenos and Climax that create cars for those that don't want the run of the mill sports car. There are heritage car makers such as David Brown and Eagle E-Types who recreate classic cars with a modern twist. And new electric car makers in the UK such as Lister who have created the Lister Stealth based on the Jaguar F-Pace.
Britain may not manufacture the amount of cars that it once did but it certainly still makes cars that are the envy of the world in certain respects.